Toneworks Music Therapy is a university affiliated internship site. If you are a student at the University of Minnesota or Whartburg College, read on!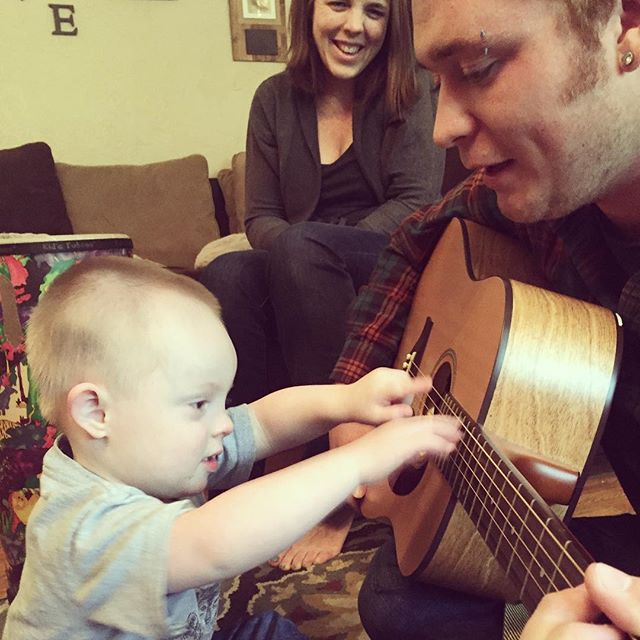 Looking for an exciting internship experience that will give you opportunities to work with a variety of populations? Toneworks Music Therapy seeks motivated music therapy interns to join our team of four music therapists! As a Toneworks music therapy intern, you will have the opportunity to work with groups, individual music therapy clients, and adaptive music lessons. Toneworks serves clients at schools, facilities, in home, and our clinic in Golden Valley, Minnesota. By interning with Toneworks, you will have opportunities for individual growth as a therapist and musician while building a unique skill set that will help you get hired as a professional. Interns have the unique opportunity to learn about private practice marketing, arts grant writing, and music therapy advocacy alongside their clinical training.
Supervising Music Therapist: Lyndie Walker, MT-BC, Director of Clinical Services at lyndie@toneworksmusictherapy.com
Length of internship: 6 months or 1040 hours
Location: Minneapolis and surrounding metro area. Some travel is involved. Car is not required, but mileage is reimbursed.
We are currently accepting applications for internships starting June 1, 2018 and September 1, 2018. Applications are due December 1, 2017.
To Apply...
Please print and complete the application below and mail it to Toneworks Music Therapy (8401 Golden Valley Rd. Suite 301, Minneapolis, MN 55427) along with the following:
Cover Letter and Resume
Three (3) Professional Letters of Recommendation
Official Transcript from all colleges/universities that you have attended
Once we receive your application and review all of your materials, we will email you to schedule an interview.