The air is becoming cooler, the leaves are changing colors, and sweaters and boots are coming back. It is officially Autumn! Some of our favorite things to do are carve pumpkins, explore corn mazes, and enjoy bonfires with close friends. There are endless activities to keep us all busy in Autumn. If you prefer staying home, here are some easy and adorable fall crafts you can create yourself or with your loved ones. They celebrate the beautiful fall colors, nature, and even Halloween. So start decorating your home with these crafts!
1. Magnet Jack-o-Lanterns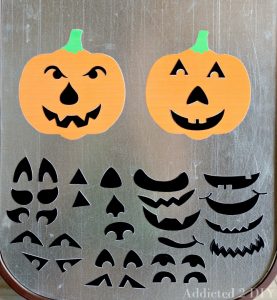 Create these mess free (and reusable) pumpkins that stick to your refrigerator. What makes these magnets unique is that you are able to create any face you would like. This is a great activity to practice and recognize facial expressions and emotions for little ones. Get creative and choose whichever color you'd like your pumpkin to be. If you are unable to find magnet printing paper or if you would like to draw and cut the jack-o-lanterns features yourself, you can buy a magnet sheet and construction paper from your local craft store. Draw and cut your features on the construction paper and glue them to the magnet sheet and then cut them out again. For the original craft instructions, click here.
2. Pumpkin Crayon Melt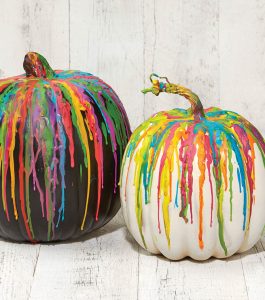 Who says pumpkins have to just be orange? These colorful pumpkins look gorgeous wearing the colors of the rainbow. You will need a painted white or black pumpkin. Feel free to use a real or fake one, you will be able to reuse the fake one year after year. You will also need crayons, feel free to use whichever colors you desire. This craft can be a bit messy so plan on doing it outside. Thanks to The Swell Designer for this amazing craft, click the link to see step by step instructions.
3. Pinecone Bird Feeder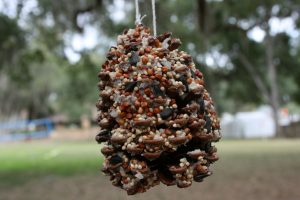 One of my favorite memories growing up was eating breakfast with my family and watching the birds eat theirs. This craft is simple enough for young children or toddlers. You will need a pinecone (small or large), peanut butter, bird feed, and twine. Hang these cute bird feeders in trees outside of your home or near bird houses and enjoy all the bird visits.Head on over to Kids Activities Blog to learn how to make these pine cones.
4. Stick Spider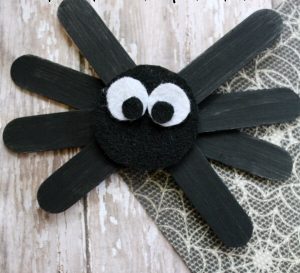 Make these adorable stick spiders when Halloween draws near. One of the great things about this craft is you do not need a lot of materials to make a bunch of them! Place them throughout your home and maybe even buy some faux spider web material to really jazz it up! Making of a Mom lays out easy step by step instructions on how to make these fun spiders.
5. Caramel Apples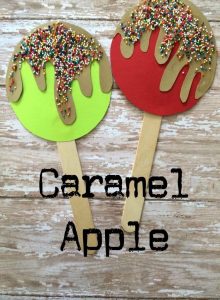 After making these, you may just need to make real caramel apples, yum! This craft is another great one for children to channel their inner creativity. Feel free to use any colored construction paper, sometimes non-traditional colors make the craft more fun and silly. This craft may be a little messy with the sprinkles but we reccomend using big making sheets to catch all the leftover sprinkles. Thanks to The Classy Chapter for the wonderful idea!
There are endless Autumn crafts and activities. We hope these five ideas jumpstart your creativity and also create lasting memories with your family and friends. One thing that is nice about some of these crafts is that you are able to reuse them for next year and even the year after that. No need to purchase decorations when you can make them yourself! Are there other fall crafts that you have created? Let us know and also feel free to share with us if you make one (or all) of these crafts!
Alannah Forstner, Toneworks Music Therapy Intern