We are finally winding down from a fantastic school year with all of our classes. It's always tough to say goodbye to our kiddos, but we are looking forward to a busy summer. We are also very excited for our upcoming events…take a look!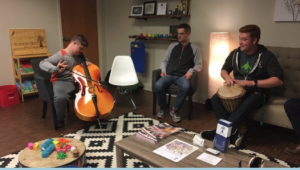 Inclusive Art Camp: Toneworks' Inclusive Art Camp begins Monday, June 19th and runs for two weeks! We still have space and scholarships available! Register here through the Autism Society of Minnesota. Camp is five consecutive days each week for two weeks from 9 a.m.- 3 p.m. on June 19-23 and June 26-30, 2017. The June 19 session will include orientation from 8:30-9 a.m. and the cost of each participant will be $275. Join us for tons of fun!
Rock Band Summer Intensive: There is ONE SPOT left in our Rock Band Summer Intensive, running June 21st -August 16th. Toneworks' summer rock band intensive is a 10-week program that will focus on learning to play new instruments, understanding musical notation, writing and performing original songs, and creating a recorded final project. The intensive will be taught by a board certified music therapist (MT-BC), and will be adapted to fit participants' needs! Anyone age 12+ can enroll for the intensive, which includes a one-hour lesson and one-hour band practice each week. The registration fee is $500 and includes all lessons and practices, an end-of-session CD, and a final performance. Call or email us to sign up today!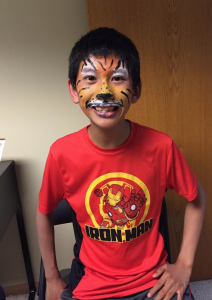 A Musical Day at the MIA: On July 27th from 11:00 a.m. to 3:00 p.m., we will be partnering with Autism Society of Minnesota and Minneapolis Institute of Arts for a one-day class. Registration will be FREE, and parents will be responsible for transportation to and from the MIA. Stay tuned for more information!
Meet Our Newest Intern: We are excited to introduce our newest intern, Lacey Reimnitz. She is currently a master's equivalency student in music therapy at the University of Minnesota. She received her Bachelor's degree in Music, Human Services, and Criminal Justice from Dakota Wesleyan University in Mitchell, SD. Her primary instrument is piano, but she has plenty of experience on guitar as well! She started with us the last week in May and has already met quite a few members of the Toneworks family. We can't wait for you to meet her, too!
PTSD Awareness Month: June is PTSD Awareness Month. Help raise awareness of PTSD and its effective treatments by sharing more information about new research, treatment methods, and educational resources. Visit the National Center for PTSD website here.
Alzheimer's and Brain Awareness Month: June is also Alzheimer's and Brain Awareness Month. Take an extra minute to learn more about Alzheimer's and how to advocate for your loved ones. Here's the link!
We hope you can join us for some of the excitement. Have a great week!
Lacey Reimnitz  |  Toneworks Music Therapy Intern